Discussion: Wages - between stimulative payment and fiscal sustainability
In the weeks ahead key orientations of wage policy will be formed both in the private and, indeed, particularly in the public sector. Pressures on wage growth have strengthened in the last quarter for several reasons. The unemployment rate is gradually approaching its long-term...
Read more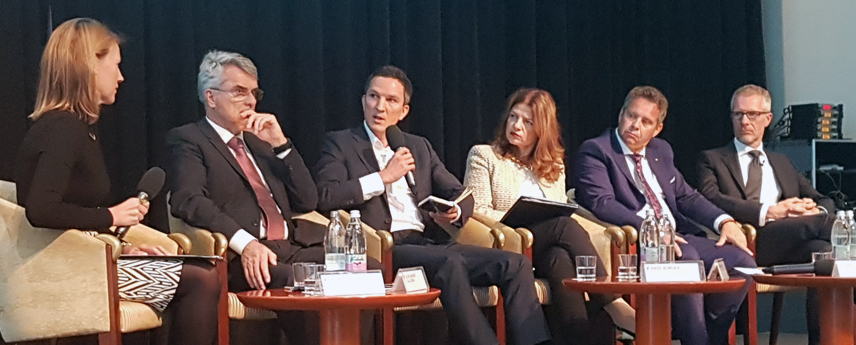 After last year's acceleration, a slight moderation of economic growth this year and next. A continuation of strong growth in exports and investment; growth in private consumption will accelerate this year. Inflation will rise moderately.
Further growth in employment in most activities, but it will ease owing to the decreasing pool of labour. Wage growth will be strengthening, reflecting favourable economic developments and the increasingly limited supply of skilled labour.
Export sector competitiveness
Economic growth in Slovenia's trading partners will ease somewhat this year according to the latest forecasts by international institutions. After last year's extremely high rates, Slovenian exports will see more moderate growth this year.
The Institute of Macroeconomic Analysis and Development of the Republic of Slovenia is an independent government office.
The Institute performs the following tasks:
it monitors and analyses current trends and development in its economic, social and environmental dimensions;
it monitors and analyses the achieving of the development objectives of the country;
it prepares macroeconomic forecasts and other expert groundwork that serve as the basis for budgetary planning and formulating economic policy measures;
it analyses productivity and competitiveness as the national productivity board;
it carries out research work.